Free Spirit Farm welcomes Gary Lane, a renowned gaited horse trainer, author, veteran of the United States Army, retired police officer, and graduate of the University of Kentucky. He is deeply devoted to enhancing the knowledge of both the novice and the professional gaited horse owner. A particular dedication is his focus on helping riders to develop the "free-going" horse that is the particular gift of the gaited breeds.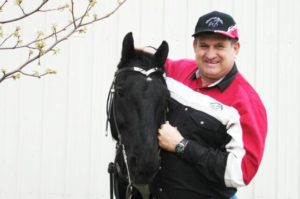 This 2-day clinic will cover:
Identify the smooth gaits of your horse

Find rhythm & relaxation

Developing control for the trail horse

Developing the confidence in riding

Bitting the gaited horse!
REGISTER NOW
Pre registration is required! All Participating horses must have a current Coggins and Shot Record.
Limited stabling is available for horses traveling long distances. Contact for more info.
Contact:
Lisa Vaccaro, Manager @ Free Spirit Farm
917.922.7196
Freespiritfarmnj@gmail.com
Or
Stephanie Anderson
732.691.2945