Free Spirit Farm is proud to host a number of different clinics throughout the year. Check out what's coming up this year! As with any clinic at the farm, please be prepared to provide a current Coggins (2yrs)  and shot record for any and all participating horses.
July 13-14: Gaited Horse Clinic with Gary Lane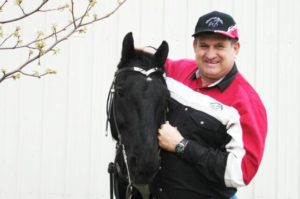 Free Spirit Farm welcomes Gary Lane, a renowned gaited horse trainer, veteran of the United States Army, retired police officer, and graduate of the University of Kentucky. He is deeply devoted to enhancing the knowledge of both the novice and the professional gaited horse owner. A particular dedication is his focus on helping riders to develop the "free-going" horse that is the particular gift of the gaited breeds. 
---
October 19-20: National Mounted Police Services De-Spooking Clinic at Free Spirit Farm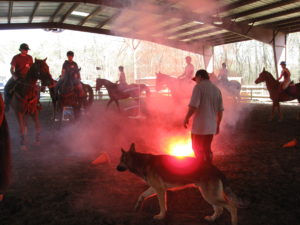 Free Spirit Farm will host Bill Richey of National Mounted Police Services, Inc., for another De-Spooking & Mounted Police Training Clinic on October 19-20, 2019. Overnight paddocks and experienced de-spooking riders are also available for hire. Breakfast and lunch is included.
To register by mail, please save and print the registration forms that can be found here. All forms and deposits can be sent by mail to Free Spirit Farm, 187 Siloam Road, Freehold, NJ, 07728. For other questions and more information, please call (732) 637-9686 or email FreeSpiritFarmNJ@gmail.com.
---
Nearby Accommodations
There are a few local hotels that our out of town participants usually stay in. Check out some of the options below.
The Radisson Hotel Freehold
50 Gibson Pl, Freehold Township, NJ 07728
Phone: (732) 780-3400
Hotel class: 3 stars
Red Roof Inn – Freehold
Address: 4089 U.S. 9, Freehold, NJ 07728
Phone: (937) 328-1830
Hotel class: 3 stars
The American Hotel
Address: 18 E Main St #20, Freehold, NJ 07728
Phone: (732) 431-3220
Hotel class: 3 stars